Looking for more involvement and a chance to take on a leadership role? Please consider a position on the executive board! Each position is served for two-years. Please feel free to email at gammaphibetaatl@gmail.com if interested.
Panhellenic Delegate Alternate
Attends monthly Panhellenic meetings (during the weekday 11AM-1:30PM)

Provides the chapter with Panhellenic news/updates

Collect donations to create a basket for AAPA annual luncheon/auction
Public Relations VP
Manages monthly newsletter
Updates social media accounts
Updates website
Powered by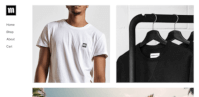 Create your own unique website with customizable templates.